After managing a B&B in Bright, north-east Victoria, John and Gisela wanted to move closer to their family, live in a country town, and be an hour from Adelaide.  The Barossa Valley ticked all the boxes.
They bought and renovated a home in Nuriootpa where they made close friends, but three events in their family's lives made them realise that it's never too early to plan for the long term and you never know what can happen in your life.
"While we were still fit and healthy, we decided to move into independent retirement living at Barossa Village, knowing that all the services are there if and when we need them."
"We knew we wanted to stay around the same area of Nuriootpa and be close to our friends, so before we sold our house we talked to Barossa Village and they showed us through some units."
Key to John and Gisela's final decision was finding a unit where they could do their favourite things like garden, cook and entertain family and friends.
"Barossa Village found us a lovely unit which was being completely renovated, in the location we wanted, with a fenced off garden and a brand new kitchen."
"The Barossa Bush Gardens are across the road, which was a huge plus for us."
John and Gisela hit the jackpot again with their neighbours, who they have found to be generous, kind and supportive, also helping to keeping an eye out on their home when they go away on holidays.
Active participants in their community, the couple are regulars at the Village Gym, Friday Movie Nights and Happy Hour, which are all in walking distance of their unit.
"More than that, if one of us ends up alone, we will be comfortable in our home and neither of us will need to move again."
"The Barossa Village staff are a part of a big family; this isn't an ordinary nine to five job for them, so it's nice to know that they'll be there when and if we need them, because you just never know."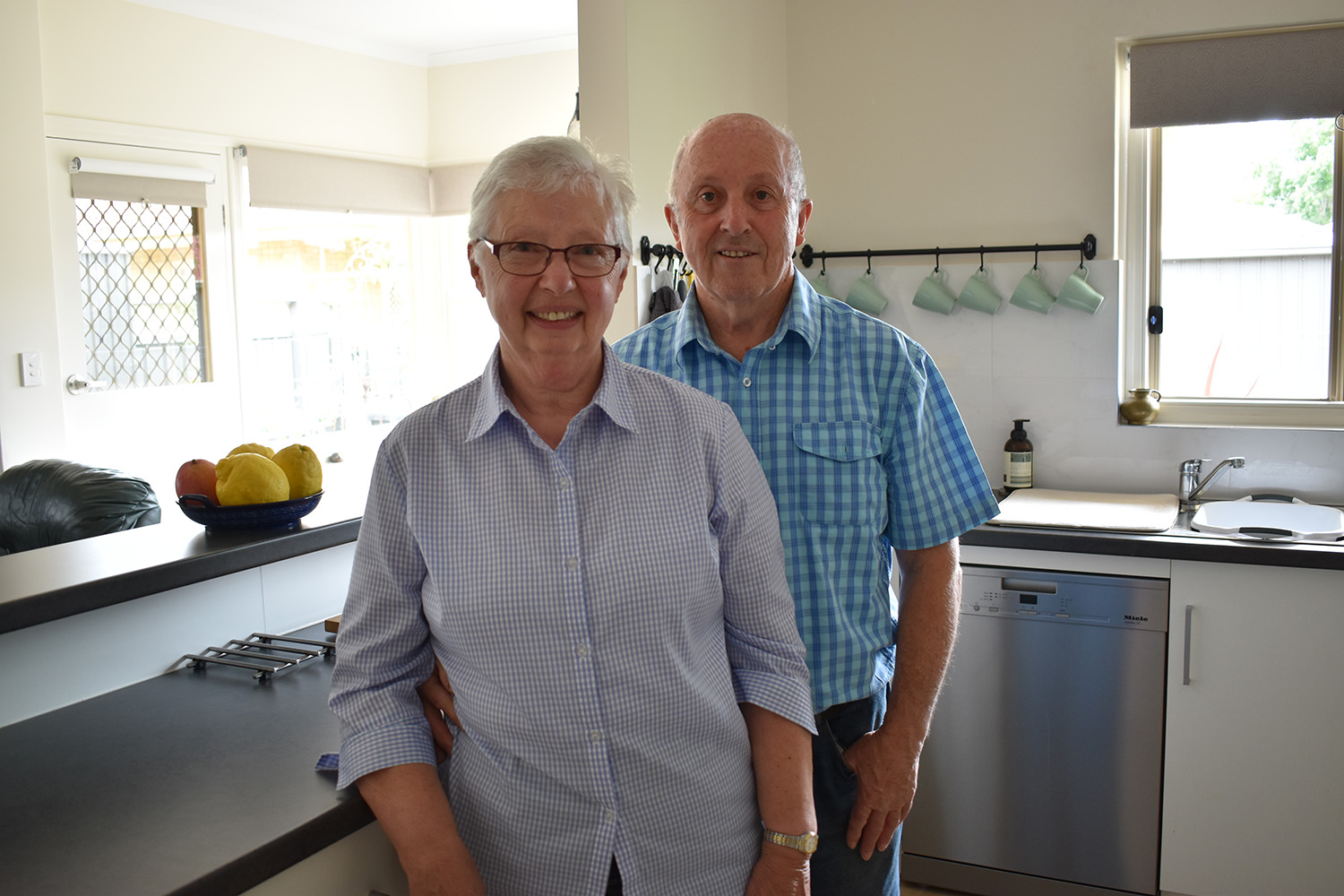 More Client Stories