Born in Holland, Johanna Sawyer moved to Australia in 1952, when she was three years old.
Johanna's parents were Peter and Johanna Veen who had six children including Thea, Maria, Sylvia, Peter, John and Adam. When the family migrated to Australia, they lived at Pt Augusta where Johanna attended a Catholic school.
Marrying Roger Sawyer in 1971, the couple had five children, Anthony, Matthew, Phillip, Stephanie and Stephen. Johanna is very proud of her 11 grandchildren.
Besides living in Holland and Port Augusta, Johanna has also lived at Cummins, Riverton and Kapunda. She was a bookkeeper, did office work, was an Ambulance officer and a first aid trainer.
Johanna's interests include music, especially from the 50s and 60s, André Rieu and Celtic/Irish music. Her favourite movie is the classic, "Driving Miss Daisy". She also likes going for drives with Roger.
Faith is important to Johanna and she enjoys attending church services.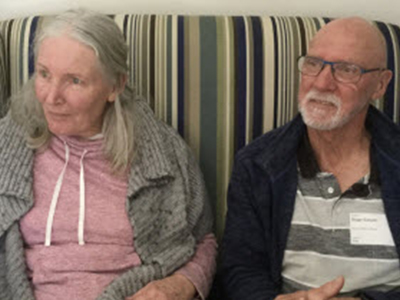 More Resident Profiles