The Villager magazine - Autumn edition 2023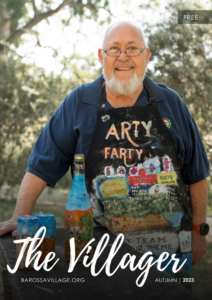 Read Barossa Village's new quarterly magazine The Villager AUTUMN 2023 online.
The Villager is an engaging, seasonal publication. Its large text format allows it to be visually accessible to older readers and captivating with extraordinary Resident stories, interesting features, tech tips, community events and more!
CALL US ON (08) 8562 0300