We're excited to introduce two new Barossa Village team members: David Rundle - People & Culture General Manager, and Sam Mason - Finance Manager.
David Rundle, General Manager, People and Culture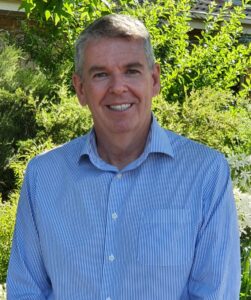 David joined Barossa Village in early 2021, having worked in senior positions with several leading Australian companies.
"I see People & Culture as a vehicle to enable and support leaders to achieve the outcome of creating highly engaged and productive teams."
"Being an employee and an operational leader, I have developed a strong appreciation for the work and pressure people operate under. Our focus as a People and Culture team is to role model the values, making things easy and seamless for leaders and team members as they work in their roles."
David moved to the Barossa with his Japanese wife Kish in January to start his role, after living in the suburbs of Brisbane for the past 17 years.
"My mother was born in the Barossa and she always spoke of its beauty and community feel, so it was an easy choice and considering from time to time I also like to indulge in a wine or two."
David, who has a Degree in Education with a major in Educational Psychology, worked for Virgin Blue, News Limited, Lite n Easy and Customer Driven, in senior HR and recruitment roles.
His first experience in aged care was working on a project in Brisbane in 2014 where he was exposed to Community, Residential and Retirement Living on a large scale. Over eight months he worked with specialists within the aged care organisation to create a call centre that would manage approximately 300-400 enquiries a day.
"I developed a real connection for the industry and it was at that time that I decided it was a space I would really like to work in."
David applied for the People and Culture role after speaking to Simon Newbold.
"I was extremely impressed with Simon's passion and desire to create a productive, happy and sustainable business. He is working to make a difference and to make Barossa Village special, and I decided that I really wanted to be a part of that."
"I have a strong belief that People and Culture can have a positive impact on a business culture and performance. The ability to develop systems, processes, procedures and practices that create consistency and surety in the way business operate is a key to success. I also enjoy the opportunity to work with people as well as leading teams."
Sam Mason, Finance Manager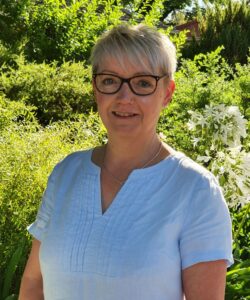 Joining Barossa Village from the wine industry,  Sam started her career in the RAF working as the only female aircraft mechanic on a front line fighter squadron with nuclear capability.
"After leaving the RAF I applied to be a nurse but they turned me down because I wasn't "bubbly" enough, so accounting seemed the natural path for a non –bubbly personality!"
She spent eight years studying to become a Chartered Accountant, with most of her career in the UK spent working in
government.
"Since moving to Australia in 2006, I have worked in various industries including state government, Defence and the wine industry."
I was inspired to apply because I like that Barossa Village is such an important aspect of the local community. There is so much respect for the organisation from the general public."
"I am back to being a hands on accountant which I haven't been for more than five years, as my previous role was the Chief Operating Officer of a local winery. "
"Working in a new sector creates new challenges and opportunities for personal development. Aged Care is a growing sector and I feel privileged to be a part of the future."
"I'm currently enrolled in an MBA with the Australian Institute of Management, but I also like to find time to enjoy camping, music and knitting."
Sam is based in Greenock with husband Jon and their son Jake lives in Adelaide.
CALL US ON (08) 8562 0300